Vedi tutti gli Eventi
Retro Festival #3 Edizione
Dal 24 Giugno 2022 al 26 Giugno 2022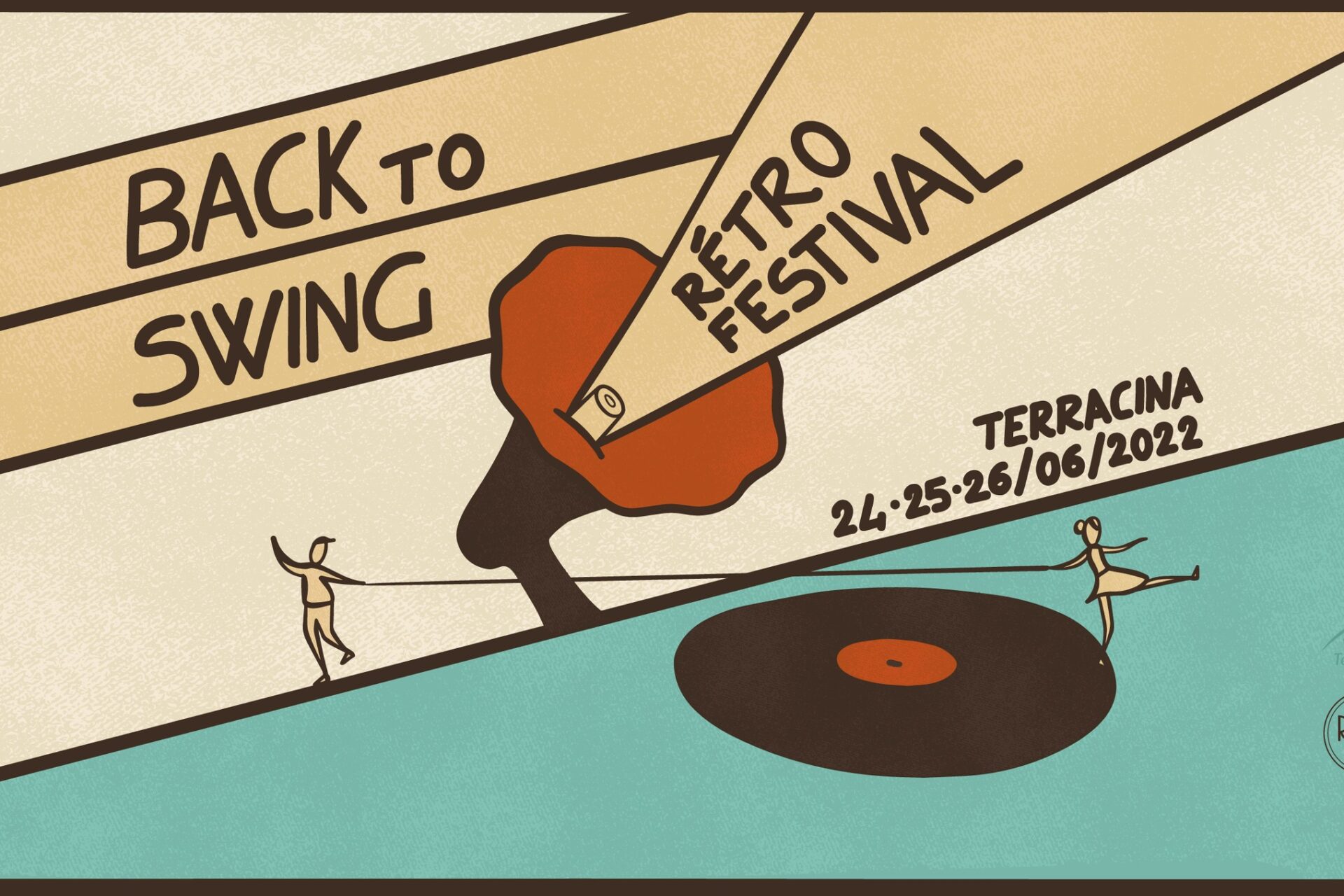 𝗥é𝘁𝗿𝗼 𝗙𝗲𝘀𝘁𝗶𝘃𝗮𝗹 #3 edizione
24-25-26 Giugno 2022
Terracina
–
Si torna a ballare nella magica atmosfera sospesa della Pineta, il tutto a due passi dal mare:
–
3 serate live di musica swing
12 ore Workshop Lindy Hop
40 Stand di Vintage Market
Area Cocktail Bar & Street Food
Area Kids
PRENOTA E RISPARMIA
www.retrofestival.it
**********************************
𝗜𝗡𝗦𝗘𝗚𝗡𝗔𝗡𝗧𝗜
️Peter Kertz & Alice Mei
️Vincenzo Fesi & Ariadna Beltran
️Alexey Kazennov & Marta Stawicka
️Leo Ost & Francesca De Vita
️Livio Totteri & Morena Petrolati
𝗧𝗮𝘀𝘁𝗲𝗿 𝗖𝗹𝗮𝘀𝘀
️Antonio Del Villano e Giulia Fantini
️Danilo Bruschetti – Valentina Raimondi
️Anna Portell Bueso
️Annapaola Ortu
️Emanuele Margiotta
𝗕𝗮𝗻𝗱
️The Jeepers – Authentic Swing Music
️Red Pellini Swing All Stars feat. Luca Velotti
️Jazz…Please!
️Info pacchetti workshop e serate on line
*************************************
24,25,26 June summer starts in Terracina with Rétro festival. We come back to dance in the magic atmosphere of Pineta; 3 parties ; large vintage market; up to 12 hours w shop classes with international teachers; everything is very close to the sea and beach!
REGISTRATION OPEN ON March 20
EARLY BIRDS
BOOK ON
www.retrofestival.it
*************************************
𝗠𝗔𝗜𝗡 𝗧𝗘𝗔𝗖𝗛𝗘𝗥𝗦
️Peter Kertz & Alice Mei
️Vincenzo Fesi & Ariadna Beltran
️Alexey Kazennov & Marta Stawicka
️Leo Ost & Francesca De Vita
️Livio Totteri & Morena Petrolati
𝗧𝗮𝘀𝘁𝗲𝗿 𝗖𝗹𝗮𝘀𝘀
️Antonio Del Villano e Giulia Fantini
️Danilo Bruschetti – Valentina Raimondi
️Anna Portell Bueso
️Annapaola Ortu
️Emanuele Margiotta
https://www.facebook.com/events/658551785455708/